Canva vs. Adobe Spark
Among many graphic designing tools, canva and adobe spark are the most popular ones.  Both devices have their properties, pros, and cons. Since both of these tools are very popular among graphic designers, answer to the question: which one is better: canva vs. adobe spark? Is difficult. I did whole in-depth research to determine the significant-good, bad, and important points of both the tools and how much adobe spark costs? What are alternatives to canva?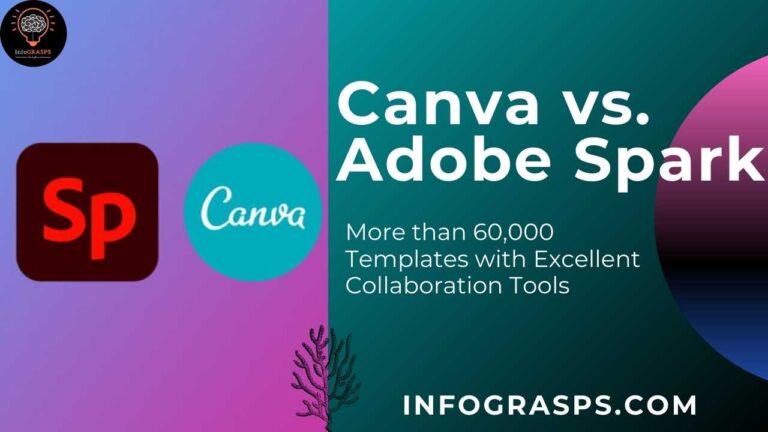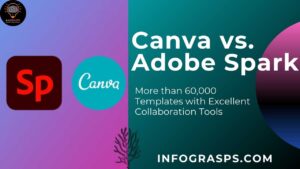 What are the alternatives to adobe spark? Is canva and adobe spark similar? So if you are confused between choosing one of these tools, you are in the exactly right place. In this article, we will try to select the best platform for you according to your preferences. First of all, let's briefly look at the significant differences between canva and adobe spark.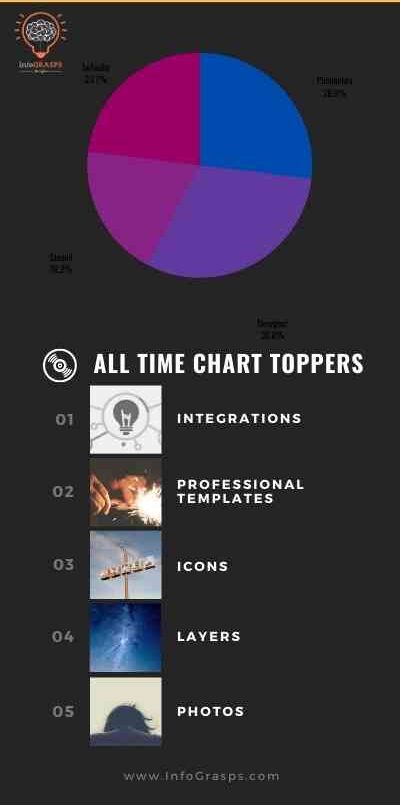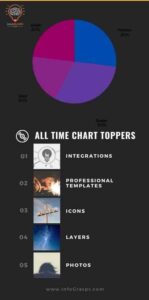 Canva has almost more than 60,000 templates with excellent collaboration tools and editors. It has a lot more features than adobe spark. On the other hand, adobe spark has nearly 26000 templates with some additional properties, but it is a better option for your web page designing.

The overall costs of canva start from $9.95/ month; however, the pricing of adobe spark ranges from $9.99/ month.
The above two points explain canva vs. spark:  that canva is much better than adobe spark when analyzing canva vs. adobe spark. But both the tools can be examined through their free versions.
Which One is Easier? Canva vs. Adobe Spark
Both of these tools are designed for beginners and are very easy to use. But which one is better and beginner's friendly this is still a question.
Canva is very

easy to understand and use. Elements such as icons, boxes, videos, music, templates, and charts can be dragged easily anywhere on your web page so that you will be able to create stunning designs within no time.
Adobe spark itself is an excellent tool for beginners, but this is not as fast and easy as canva. We can also drag elements to any place on the web page while using adobe spark, but this process is relatively slow and slack.
How Much Does Adobe Spark Cost?
Adobe spark offers only one premium plan to its customers. According to that plan, if you purchase a monthly package, it will have cost $9.99 per month, but if you buy a yearly plan, you will have to pay 99.9 dollars per annum. Both packages offer the same features, but there is a slight difference between monthly and annual. You will save almost 
19 dollars if you go for a yearly package. This is the only benefit of the annual package. Canva vs. spark has not a very big difference between them. Adobe spark can be used as an option for alternatives to canva. There are also some other useful tools which can be used as alternatives to canva some of these are:
Picmonkey

Desygner

Stencil

beFunky
We can also regard these tools as alternatives to adobe spark.
Conclusion:
When we look into canva vs. adobe spark, it does not mean that we are deciding the best platform between these. It relates more to choose the best platform for you.  After reading this article, I hope it will be easy to decide which ideas go best for choosing canva vs. spark. We categorize canva and adobe spark similarly. I'll quickly summarize this whole article for you guys to make it easier for you to understand.
You should go for canva if you are interested in creating animation and graphic designs.

But if you are more interested in video editing and web page designs, you should go for adobe spark. Adobe spark is much better in this case.

Compared with adobe spark, canva editor works more smoothly, faster, and more stable.

The pricing and offers of canva and adobe are almost the same, but canva offers many different plans to choose from rather than just one.

Canva has some more advanced features, and it is very beginner-friendly. It offers options like:
Integrations

Professional templates

Icons

Layers

Photos

Customizations.
Overall I suggest that canva is better than adobe spark, but in the end, it only depends upon your choice. We can also regard canva and adobe spark as similar tools. And you can also use alternatives to adobe spark if you want to.