Amazon Books
It is a chain of variety stores commonly owned by online retailers. The amazon books provided the books of customer interest both online and offline. Amazon books are; designed in 2015. Its first book store is opened, in Washington, Seattle, on November 2, 2015. till 2018 there are 17 stores and more are planned to be located.
Products
Amazon books provide different types of books to both online and offline customers. The shelves of Amazon books have top-rated books, most read books and, 4-star rated books.
Amazon books also provide the customers with:
Amazon Kindle
Devices
Toys
Tools
Amazon books mainly focus on the interest of the customers and provide them with the books, of their tastes. You can find the best-selling books on Amazon books.
Categories of Books on Amazon Store
Amazon books focused on what their customers want to read. They almost provide all kinds of book categories both online and offline. Following are the categories Amazon books have:
Arts and Photography
Biographies and Memories
Business and Money
Calendars
Children's Books
Christian Books and Bibles
Comics and Graphic Novels
Computers and Technologies
Cookbooks, Food, and Wine
Crafts, Hobbies, and Home
Education and Teaching
Engineering and Transportation
Health Fitness and Dieting
History
Humor and Entertainment
Law
Lesbian, Gay, Bisexual and Transgender Books
Literature and Fiction
Medical Books
Mystery, Thriller, and Suspense
Parenting and Relationships
Politics and Social Sciences
Reference
Religion and Spirituality
Romance
Science and Math
Science, Fiction, and Fantasy
Elf-Help
Sports and Outdoors
Teen and Young Adult
Test Preparation
Travel
Languages and Condition:
Amazon provides books to their customers in different languages. They always focus on the comfort and benefit of their customers so they offer them different languages They provided books in almost 7 languages:
English
Spanish
French
Chinese
Japanese
Afrikaans
German
They also give books in three different conditions:
Amazon Kindle Statistical:
Amazon Kindle is a service for e-readers developed by Amazon. This enables the e-reader to browse, download, read and bury e-books, newspapers magazines, and all the digital media through wireless connectivity with the Amazon kindle store.
It was first developed in 2007.
It has almost every e-book.
It has a lot of electronic devices.
It provides six-million e-books to the united states.
Its release date is November 19, 2007.
The introductory price of the kindle is the US $ 399.
All the kindle devices integrate all of the kindle content.
These devices have proper CPU, operating system, Storage, memory, display, sond, input, and connectivity.
It provides online service to the kindle store only.
Generations for Kindle:
Kindle has 10 Generations and, every generation comprises some different and unique features which focus on providing the customers with good reading services.
First Generation Kindle:
The first Kindle released on 9th November 2007, for $399. It sold out in almost 5 1/2
hours. Amazon didn't sell its first generation Kindle internationally. It is the first e reader of Amazon.
Second Generation Kindle:
Kindle 2:
kindle announced its kindle 2, second-generation kindle on 10 February 2009. for purchase, it releases on 23 February 2009. The second-generation Kindle has many new features. one of its features is a text-to-speech option to read the text loudly.
Kindle 2 international:
An international version of Kindle 2 is announced on 7 October 2009. this kindle can download e-books wirelessly. This version is available over 100 countries. It is identical in
appearance to the U.S version of kindle 2.
Kindle DX:
Amazon announced Kindle DX on 6 May 2009. This kindle has one of the largest screens that are very suitable for reading the newspaper and other text content. It also has built-in speakers. Orientation options are also available to rotate pages between landscape and portrait.
Kindle DX international:
It releases in more than 100 countries on 19 January 2010.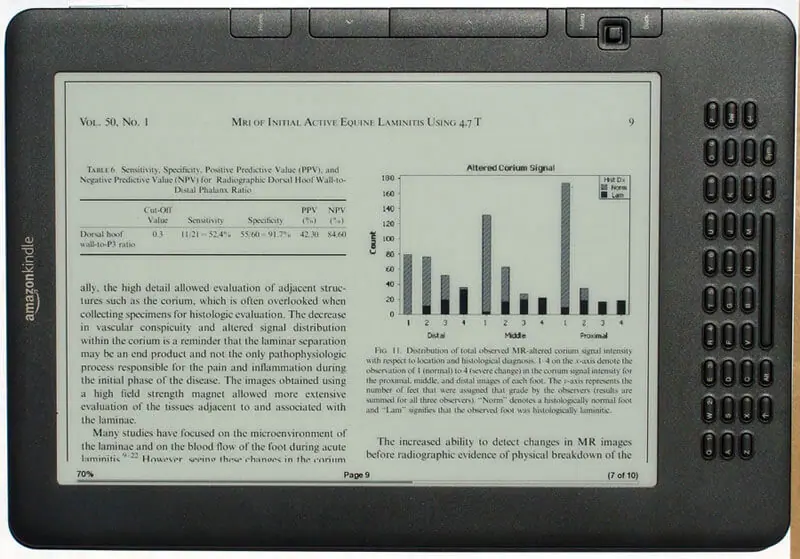 Kindle DX Graphite:
DX Graphite releases on 1 July 2010 all around the world. It provided with better E Ink display. Amazon withdraws its sale once but opened it again after a few months.
Third Generation Kindle:
Kindle Keyboard:
Amazon announced its third generation, which is named as 'Kindle Keyboard' on 28th July

2010. Amazon started accepting pre-orders for the kindle keyboard and, it started
delivering it on 27th August 2020. Amazon declared the kindle keyboard as the fastest-selling Kindle ever. It also called as K3 or kindle 3.
Fourth-Generation Kindle
Kindle 4:
It is less expensive than previous generations. It has almost one-month battery life in supreme reading conditions. It has on-screen keys instead of a physical keyboard.
Kindle touch:
The fourth generation is the touch Kindle, and it released on 15 November 2011 and become available in UK, German, France in 27 April 2012. It also has the touch screen with wi-fi compatibility.
Fifth-generation Kindle
Kindle 5:
The Kindle 5 was the first announced on 6th September 2012, and it is the lightest Kindle until 2016 Kindle Oasis.
Kindle Paperwhite First Generation:
The first-generation kindle paperwhite announced on September 6, 2012, and released on 1st October. This kindle released in many international markets. It doesn't have any physical button except the lock button everything is on the touch screen. It also has a feature that estimated the reading time after the reader finishes reading. one of the main features of this kindle is manually adjusted light.
Sixth generation Kindle:
Kindle Paperwhite Second Generation:
Kindle paperwhite announced on 3rd September 2013 and released on 30 September. Its
3G/Wi-Fi version release in the US on 5 November 2013. It is advertised as "All-New Kindle Paperwhite" and also called paperwhite 2.
Seventh generation Kindle
Kindle 7:
Kindle 7 released on 2nd October 2014, and it's the first basic Kindle that is available in the international market like India, China, Japan.
Kindle voyage:
Kindle voyage released on 4 November 2014. It is considered one of the best kindle Amazon has ever designed. It has sensors on the sides which when press turns the page.
Kindle paperwhite Third generation
Kindle paperwhite the third generation which is also known as paperwhite 3 or paperwhite 2015 is released on 30 June 2015. Amazon designed a new font known as booker font in this kindle. One of its model Manga Model releases in Japan in October 2016.
Eight generations Kindle:
Kindle Oasis First generation
This Kindle is the Kindle Oasis known as First-generation Kindle oasis, and it released on 13th April, 2016and worldwide on 27th April. It is also available in Wi-fi and Wi-fi 3G.

Kindle 8:
An upgrade of standard kindle by Amazon is released on 22nd June 2016 in two colors black and white. they claim that it can be charged fully in four hours and has four weeks battery life
Ninth generation Kindle:
Kindle Oasis second generation
Which is the second-generation Kindle Oasis released on 31st October 2017. It is marketed as an all-new Kindle Oasis and also referred to as the Oasis 2.
Tenth generation Kindle:
Kindle 10
Kindle 10 released on 20th March 2019. This kindle has the first front light available on a basic kindle.
Kindle paperwhite fourth generation:
Amazon announced its fourth generation kindle paperwhite on 16th October 2018 and released on 7th November 2018. It's also named paperwhite 4 and paperwhite 2018. It is a waterproof kindle and can be submerged 2 meters deep in water for up to an hour. it supports playback audio through the connection to external Bluetooth speakers or headphones
Kindle Oasis third generation:
Amazon releases its third-generation Kindle Oasis that is also known as Oasis 3 on 24th July 2019. from the outside it is very similar in appearance to the second-generation Oasis.
Kindle generations have unique and well-developed features. They focus on features that benefit their customers in reading. The kindle service is best for e-book and e-reader users.
Amazon Top 30 Books
Top books on amazon are:
A Promised Land – Barack Obama
Green Lights – Matthew McConaughey
Interesting Stories for Curious People – Bill O'Neill
Try Not to Laugh Challenge – Would You Rather? Eww! Edition – Crazy Corey
The Screaming Goat
Difficult Riddles For Smart Kids -M Prefontaine
Pooping Pooches 2021 Calendar
If Animal Kissed Good Night – Ann Whitford Paul
Unofficial Harry Potter Cook Book – Dinah Bucholz
Dad Jokes; Terribly Good Dad Jokes – share the love gifts
The Deep End (Diary of A Wimpy Kid Book 15) – jeff Kinney
I Am Confident, Brave and Beautiful; A Coloring Book for Girls – hopscotch girl
Becoming – Michelle Obama
Humans – Brandon Stanton
Paints by Sticker Kids – Workman publishing
The Complete Cookbook for Young Chefs – America's Test Kitchen Kids
Bag Man – Rachel Maddow
The Happy in A Hurry Cook Book – Steve Doocy
Star Wars Mad Libs – Roger Price
Dog Man: Grime and Punishment – Dav Pilkey
How to Draw Cool Stuff: A Drawing Guide for Teachers and Students – Catherine V Holmes
Cat Kid: Comic Club – Dav Pilkey
Ready Player Two: A Novel – Ernest Cline
A Time for Mercy – John Grisham
How to Catch A Unicorn – Adam Wallace
Magic Tree House Boxed Set, Books 1-4 – Mary Pope Osborne
The Vanishing Half: A Novel – Brit Bennett
Midnight Sun – Stephenie Meyer
A Big Fat Zombie Goldfish Boxed Set – Mo O'Hara
I Love You To The Moon and Back – Amelia Hepworth
Amazon Children's Book:
Amazon books also provide books for children both for entertainment and for education purposes. Amazon has stories books, text books, coloring books, novels, comics, graphic books for children. Some of the books for kids available an on top rank on Amazon are:
Try Not to Laugh Challenge – Would You Rather? Eww! Edition – Crazy Corey
Star Wars
How to catch a mermaid
The Wonky Donkey
How to draw anime
School zone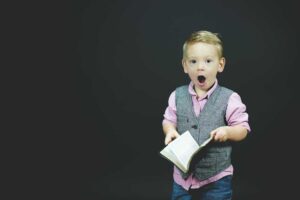 Frequently asked questions about amazon books
What are the amazon books?
Amazon Books is a book store that offers different kinds of books to the reader both online and offline. It is basically a retail store. It focuses on the customer's interest and then provides them the books according to their taste. They also ship books to their customers. Readers can get every book here on good rates.
Is it ok to buy used books from Amazon?
Yes, the used books that amazon offers at cheap rates are in good condition. So, if you want to buy used books it is safe to order from Amazon.
Are prices reasonable on amazon?
Yes, all the prices on amazon books are very reasonable and cheap. Even sometimes amazon sells its book at very cheap rates which is almost no price.