Businesses have to take care of several aspects to ensure they are heading in the right direction. First, the security of their website and other online assets is critical. The reason is simple; if they cannot ensure the safety of their website, then it is not just about hacking but other factors too that can make it vulnerable to several kinds of attacks and malicious activities. Nowadays, even bots can be used in this concern and can be quite effective.
Hackers and people with malicious intentions are always on the lookout for websites that can be easily accessed. Little or no security is one reason anyone can hack into your hosting server and get inside your database. This is a serious issue as these people can have control of the complete website. They can even delete all the data or copy and save any information they want from your server and whatever is posted on the website.
People running through the darknet are often responsible for this as they have access to many software and tools to hack into other slow websites and online services. Let me offer you some information about the darknet and how it is being used for illegal purposes and such malicious activities as hacking.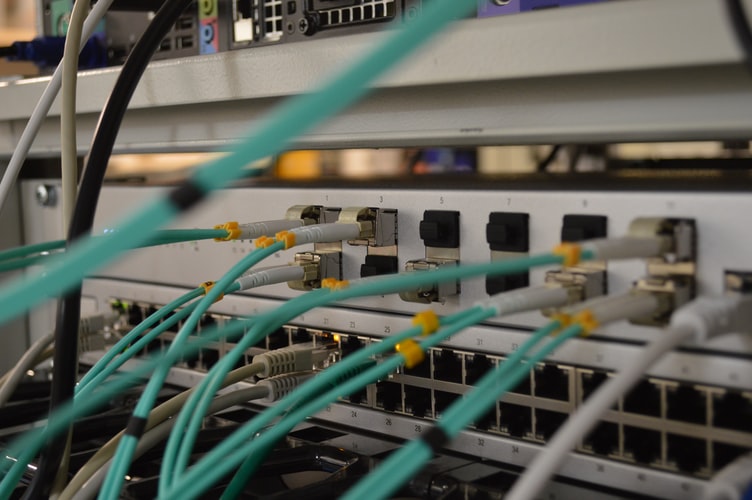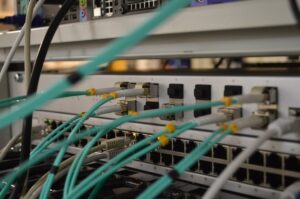 Basics of the Darknet
It is an overlay network within the Internet that can only be accessed through specialized software and tools. Also, specific configuration and authorization are required to access the darknet, so an overwhelming majority of the people visiting the Internet access darknet. And virtually all of them do not even have an idea that such a web network even exists.
Darknet was not created for illegal activities. In fact, it was initially used by journalists, activists, and whistleblowers so that their information and communication would not harm other users. And they can exchange information with each other. But now, you will find all sorts of hackers, people with criminal records, and virtually any illegal activity that you can think of pretty much rampant on the darknet.
Without getting into too many technical details, let me clarify that the darknet is not for even 99% of the internet traffic. And nowadays, with criminal activity flourishing, there is a growing concern among many people. In fact, governments worldwide are thinking about different strategies to contain the activity being done on the darknet and then also take care of the dark web, which is the World Wide Web that runs on the darknet.
The Ransomware Ecosystem
Kaspersky is a global cybersecurity company and provides several different security aspects for businesses, websites, and online servers with go daddy mail. It was founded in 1997 in Russia and had its share of controversies, but that is not the main topic. The company assists its customers and arranges regular webinars on various topics. One of the recent winners was on how the ransomware ecosystem is flourishing across the globe. Let me offer you some key getaways from that webinar.
One of the basic aspects that the web inner discussed was how businesses need to think seriously about ransomware. And how it can affect not just their website but also their business as a whole. You must have heard about several big ransomware attacks, and one of the recent ones was on an oil pipeline in the US. Reportedly millions of dollars were taken as a ransom. But after that, the authorities tracked them, knocked down their illegal network, and seized their accounts where they have amassed a fortune through bitcoins and their means.
Suppose you are based in any big metropolitan city like New York or even a small town. In that case, the following few paragraphs will help you out in knowing everything to host your website online without any qualms.
Why Must Businesses be Wary of This?
For any business, regardless of size and nature, the online presence is important. For big business on E-Commerce ventures and shopping portals, this is a necessity because virtually everyone looks forward to a website before buying any product. Especially when it comes to consumer electronics and other expensive equipment like a treadmill. But any portal needs a hosting service on which it is placed, and they are prone to cyber-attacks.
The use of dedicated servers is one of the easiest ways to deal with this situation as they can ward of any such threats. While this is not the perfect solution, small businesses and startups can certainly have a sigh of relief against using a shared server or a free one. You may think that because you have just started your business and are having a low-key appearance, you will not be on the radar of hackers. But culprits involved in ransomware and other types of hacking do not think about this much.
The primary goal of such hackers is to mint money from any company. And any websites having low security will make their work easy. That is one reason why small businesses and startups are vulnerable to such attacks, as they do not give too much emphasis on their security. However, just adding a firewall is not enough, and New York dedicated servers can do the trick for them. It can make any website, shopping portal, or any huge Fortune 500 company the security it deserves from such attacks.
Final Word
Do not ever think that online threats like ransomware and cyber-attacks are not for you. If anything bad can happen, it eventually will. You will not get a prior notice or warning before such an incident occurs. That is why you always have to be proactive in your approach and ensure that you have the best security for your website. And that's where dedicated servers fit the bill completely.
The topic that I have discussed in this blog is not mainstream, and I think that some of my readers would like to know more about it. So, if you also want clarification about any aspect mentioned here, you are more than welcome. And if you want to share your experience with the other readers, do not be shy and speak up. For any feedback too, please use the comments section below.